The main mission of the Arab Potash Company RD&I Center is to enhance operational efficiency, develop new and derived fertilizers, industrial products, Dead Sea minerals, and conduct research for innovative agricultural solutions.
Arab Potash Company - RD&I Center Competition Entry Video
CONCEPTUAL THINKING
Concept Rationale
The accelerated rate of receding water levels in the Dead Sea over the last few decades and studies have shown that by the year of 2050 the Dead Sea's water is going to be almost gone according to natural reasons, the decline in the quantity of runoff water flowing into it and the excessive usage of the Sea's water from its both sides. Emerging from this study in combination with the main purpose of the Arab Potash Company products we came to "From the Dead "Sea" comes Life" concept.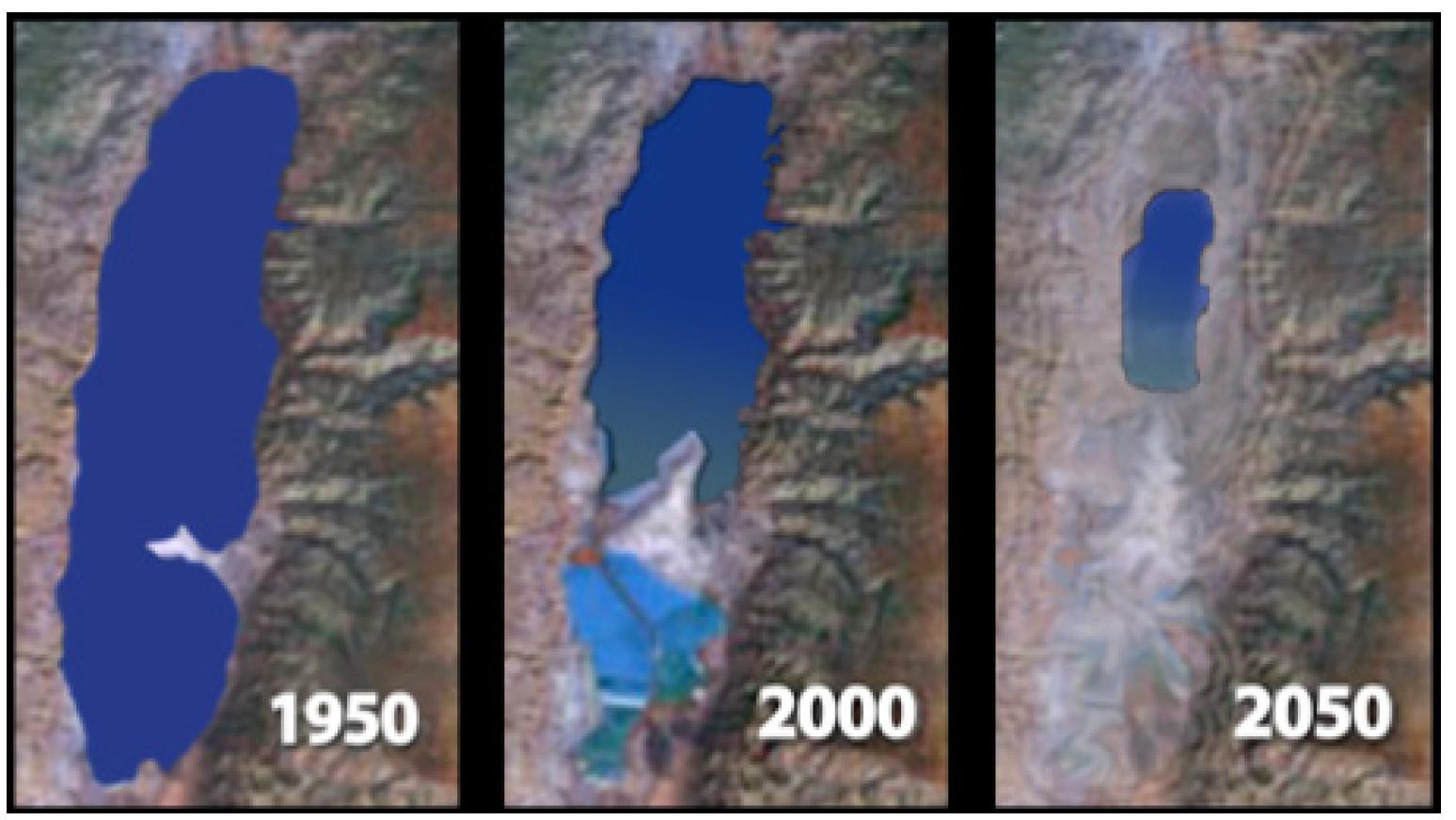 This is a two-fold concept; on one side: The Dead Sea is being looked at as a source of a flourishing life by APC, and on the other side: It is the commitment of APC 'RD&I Center' to sustain the (life/existence) of the Dead Sea to keep it 'live' into the future to the benefit of the coming generations...
These two themes constitute the main objectives of the RDI Center and inform our design concept.
From Concept to Architecture
The architectural interpretation of the concept is created around two main Axis, the first Axis shown in the diagram below is the "Static" Axis which symbolizes the "Dead" while the second "Dynamic" Curvy Axis symbolizes the "Live". The main masses of the RD&I building are articulated around the axis just as salt mounts form on sea ground level.
Masses on the the Static Axis placed undisturbed due to its straight shape. At the Curvy Axis, masses got more alive and articulated dynamically around the Axis.
الصورة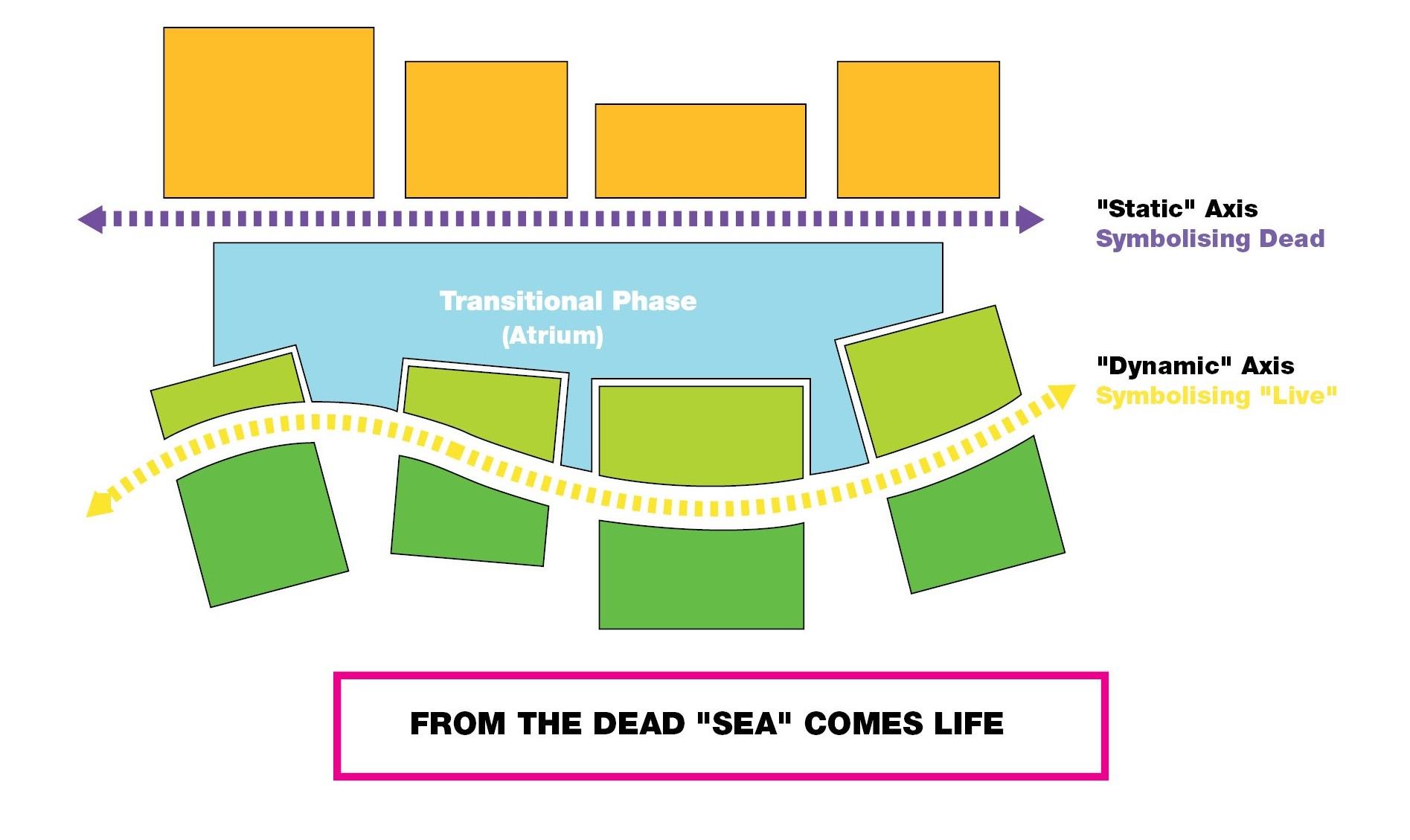 Sustainable Design
Our proposal applies green and sustainable architecture principles. The approach includes passive architectural elements as well as active systems in order to ensure a sustainable building skin and climatically responsive building configuration
الصورة

Interior Spaces Design
Our design creates triggering active spaces for research and innovation, the interior design concept followed a transparent environment that allows interactions and boosts innovation.
A smart space interior design was created through maintaining visual connectivity between the two floors of the building across the main atrium as well as within the floors through glass partitions and liberated contemporary space planning. Users are also visually connected to the outside though the curtain walls carefully located on the building envelope with the needed louvers protection from sun at South elevation with full visual connectivity to the outside.
The more private and sensitive functions were placed on the second floor to limit the unnecessary physical access to them while more public spaces are located on both sides of the atrium at ground level showing welcomeness and enhancing collaboration.
الصورة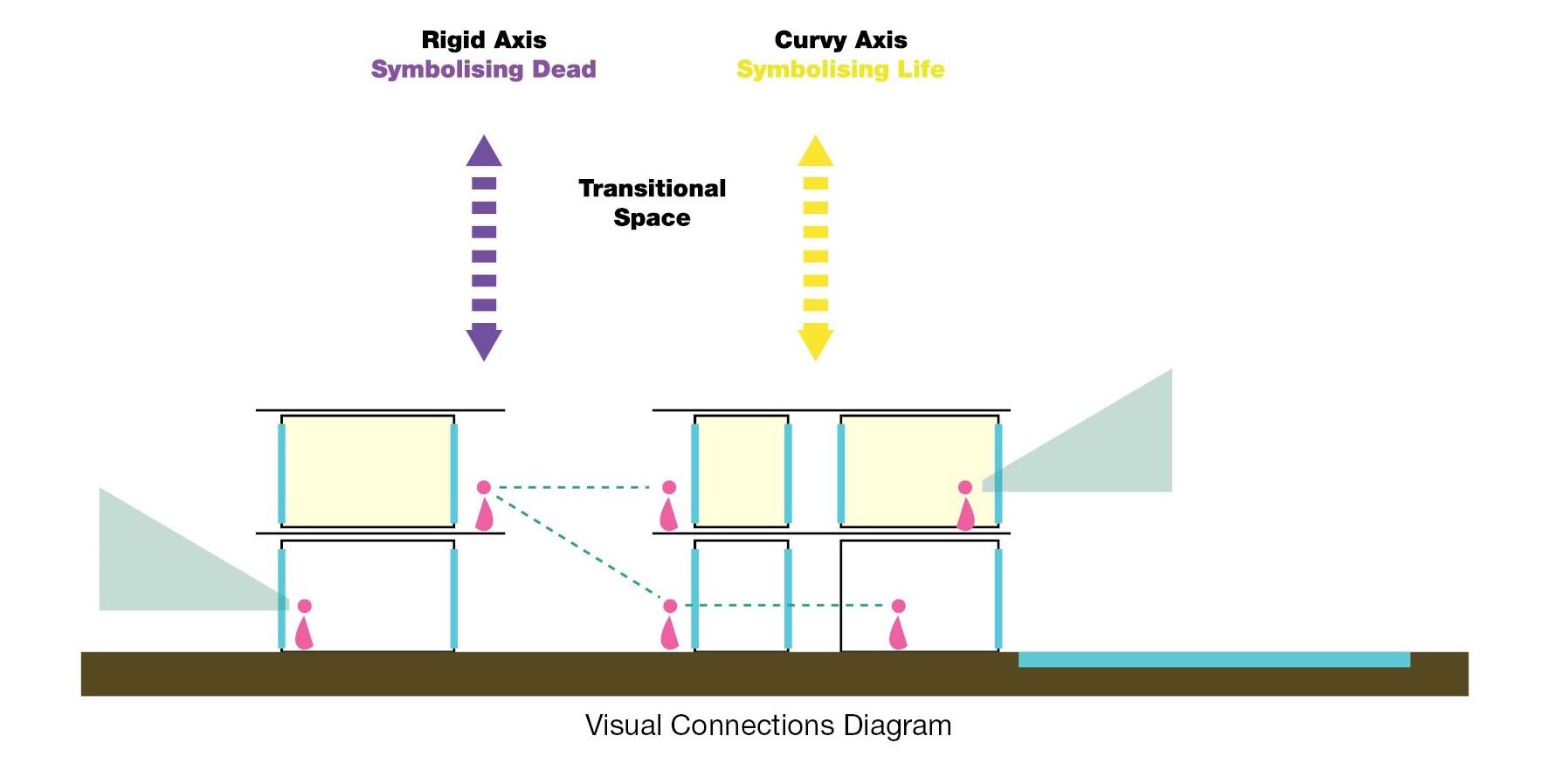 FLOOR PLANS
الصورة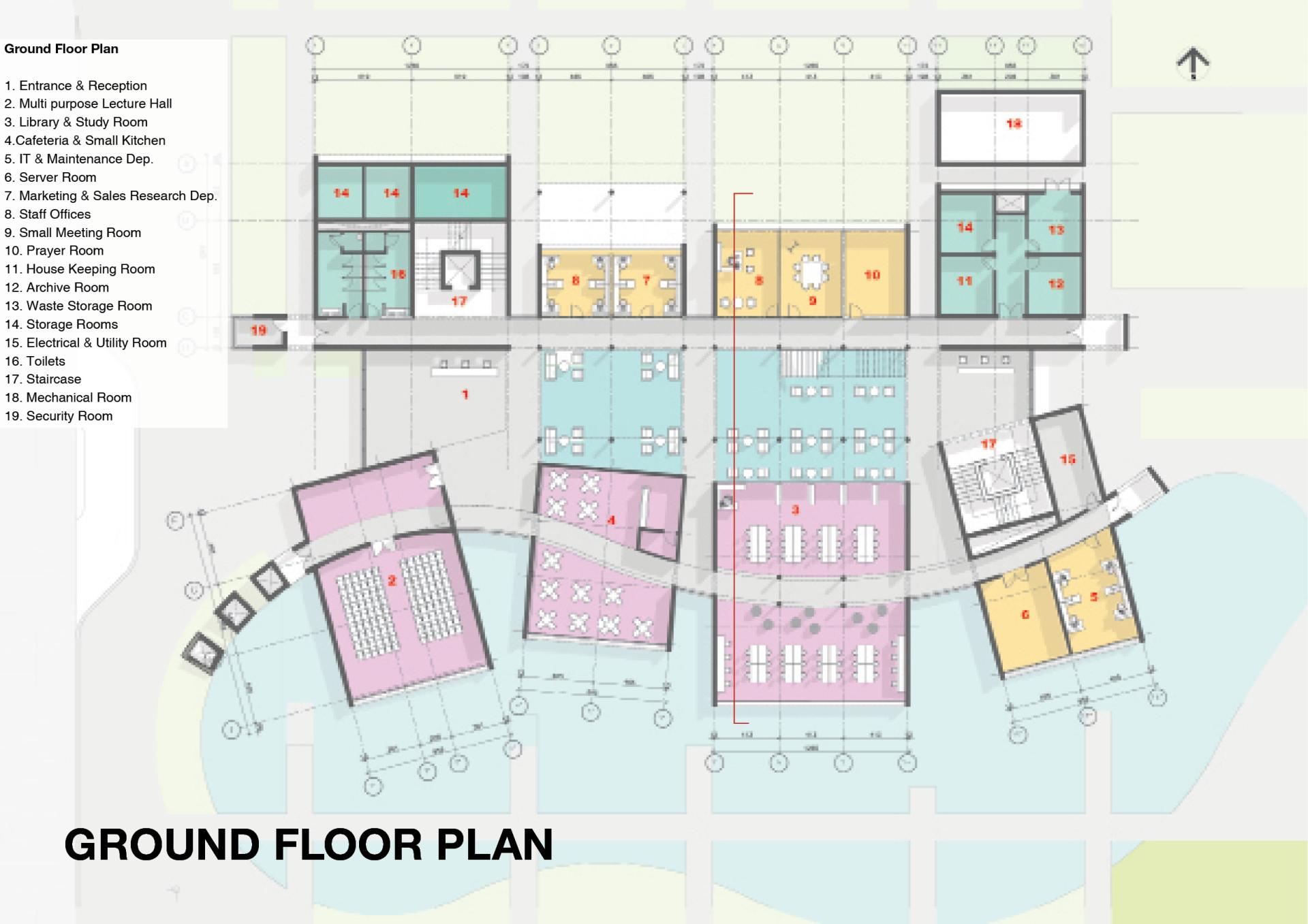 الصورة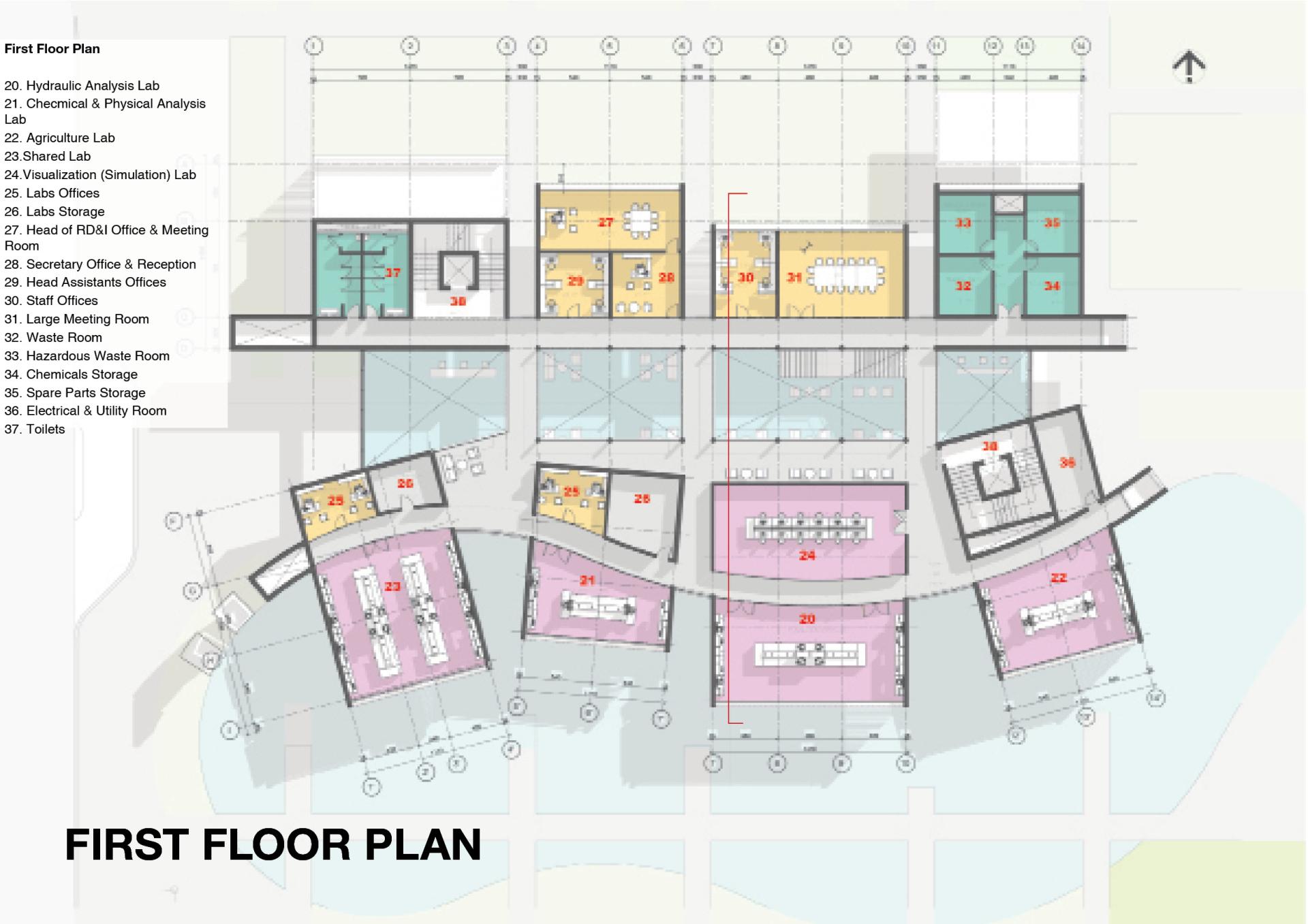 Sustainable Solutions
الصورة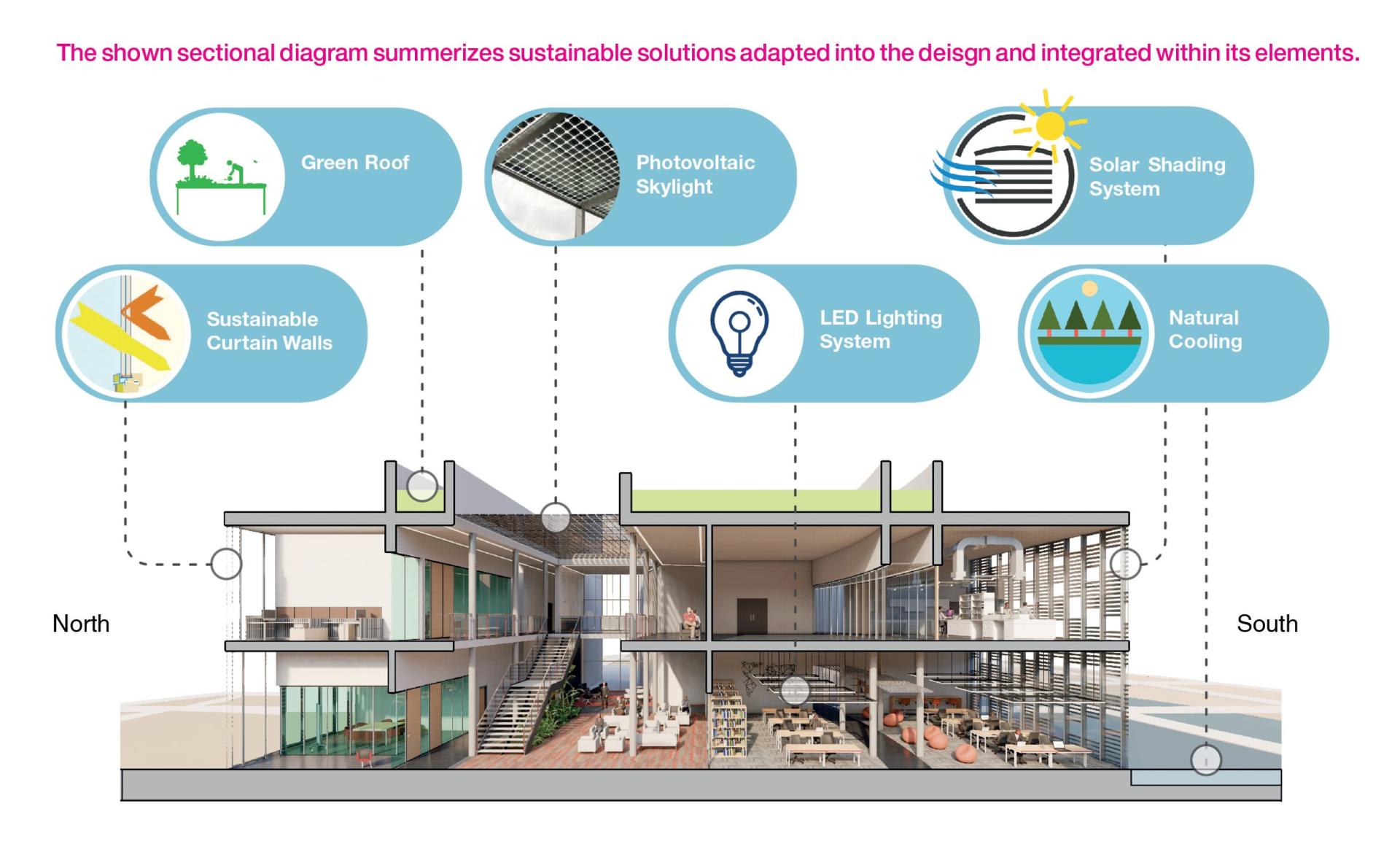 Project Images - Exterior Perspectives
Project Images - Interior Perspectives