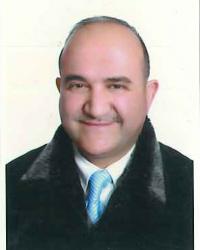 Nemer Bitar
GENERAL MANAGER
Nemer Bitar graduated from Ohio State University/ School of Architecture in 1985. He holds two masters degrees in architecture and in urban and regional planning from the same university. Arch.
Nemer has managed important large scale projects in planning and architecture and led Bitar Consultants since 1993 in winning many nation-wide awards, competitions, and projects, some of which became to be referenced in Arab and Jordanian contemporary architecture.
Arch. Nemer believes that architecture is a living art that interacts with all nature's inputs and coordinates with socioeconomics to create solutions for people that help serve all ages into being happier and act more social at the same time of living their ordinary life.
He has a significant profile in serving the architectural profession in Jordan and in the region's professional organizations:
President – Jordan Architects Society
Vice-president – Organization of Arab Architects
Co-founder – Jordan Green Building Council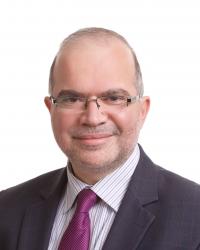 BASHAR BITAR
DEPUTY GM - DESIGN DIRECTOR
Bashar Bitar graduated from Jordan University in1989. He holds a masters degree in urban design from the same university.
Arch. Bashar has led BC design team in many distinguished specialized projects in culture, education, health, and urban design. He has major contributions in professional associations services in Jordan and in the region.
He acted as:
Chief of Architectural Engineering Council – Board Member - Jordan Engineers Association
Executive Board Member – Organization of Arab Architects
Board Member – Jordan Architects Society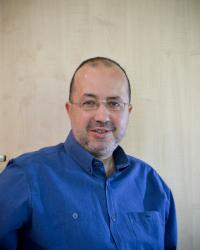 MAZEN BITAR
GM ASSISTANT - POWER AND IT DIRECTOR
Eng. Mazen has vast experience in large scale projects with special attention to IT projects, data networks, security and renewable energy solutions. He led the design team of BC through important data center projects for major banks in Jordan.
He has participated in nation-wide studies concerning essential IT issues such as e-governments and Internet penetration. He has an active profile within the Jordan Engineers Association in continuous learning.
He was a board member in the Jordan Green Building Council.
He is ranked as a consultant engineer from JCPQA.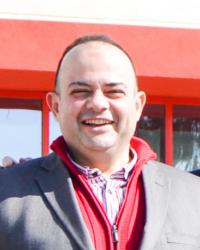 HANI BITAR
GM ASSISTANT - TECHNICAL AFFAIRS DIRECTOR
Hani Bitar graduated as a structural engineer from Jordan University and got his master degree from the same university in road and transportation engineering.
Eng.Hani has a profound experience in earthquake and seismic resisting structures with a distinguished profile in large scale projects that needed high-level computer-aided analyses and non-conventional structural solutions.
He has many contributions in non-profit professional activities through the Jordan Engineers Association and many non-governmental organizations.