NO MATTER HOW A DAY TO DAY PROBLEM IS SMALL, IT IS ALWAYS GREAT TO SOLVE IT BY AN INNOVATIVE IDEA.
This project won the First Place at Abdullatif Al Fozan Award for Mosque Architecture - International Innovative Competition for Mosque Accessories.
Roya TV Interview - Donya ya Donya
Our initial design for this accessory had two main functions and it was designed in a way that suites the purpose best.
A Quran Reading Holder that is suitable for the floor seated body posture, it does not interfere with the knees like the common traditional Quran holders do.
A Prayer Movable Partition ( سترة ) that is easily placed anywhere around the mosque, with the ability to still hold the Quran if someone wants to read from it in the prayer.
We developed the design and introduced a second type to the design,
Seated Quran Holder.
Imam Quran Holder that is suitable for standing body posture that helps individuals to read while praying.
Problem Identification
Based on observations, practice and users feedback we identified the main problems regarding the traditional Quran holders.
Image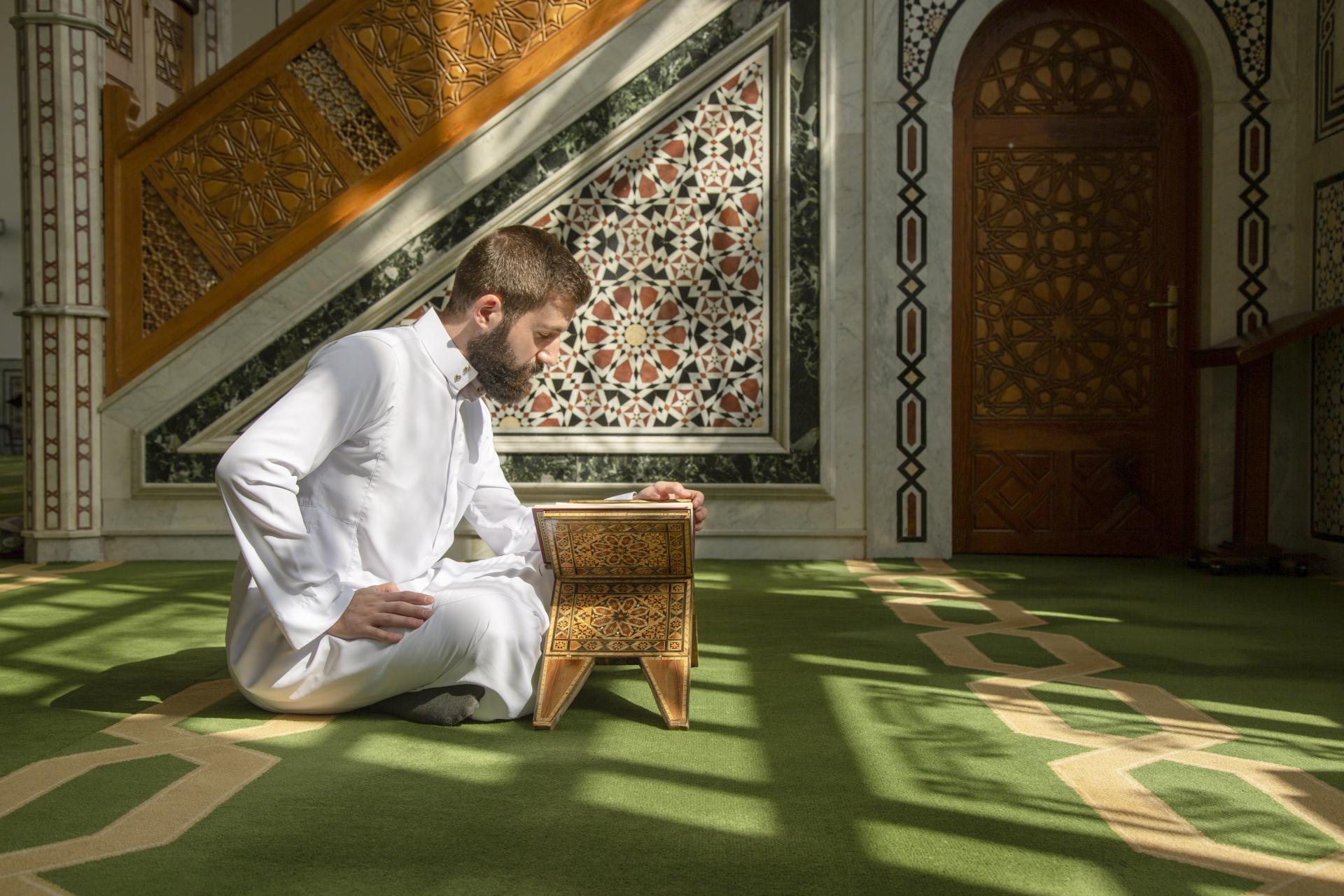 The design of the traditional Quran holders does not allow healthy ergonomic body posture; the supports act as an obstacle for a proper seating posture.
Image

Proposed Design Solution
Our design was mainly derived from the problems identified, it helps to enhance the process of reading and make it more comfortable to the users.
Image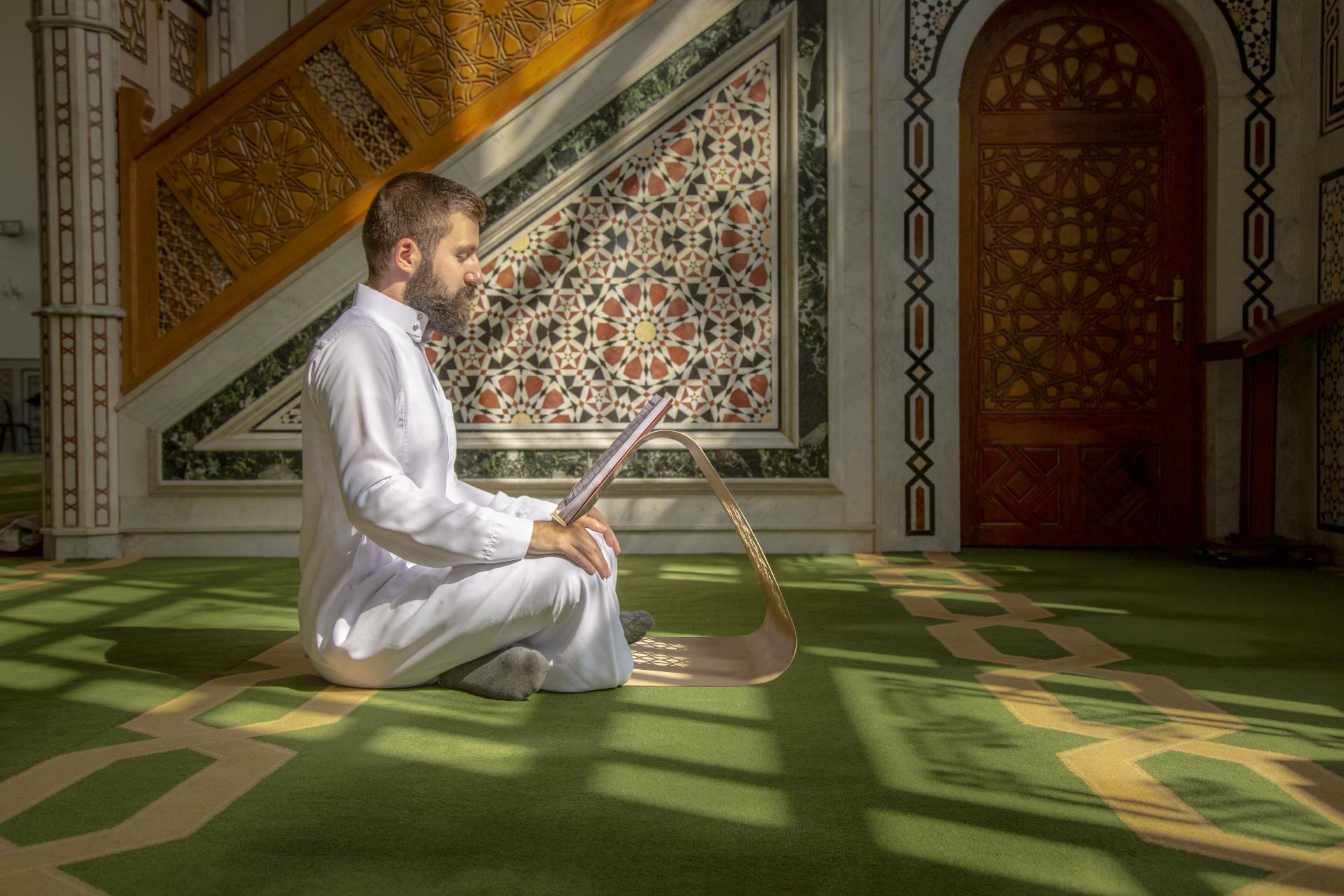 Innovation & Design allowed us to develop the traditional Quran holders and come with a new product that:
Allows a healthy ergonomic posture
Has a better reading angle
Has a contemporary modern look
Image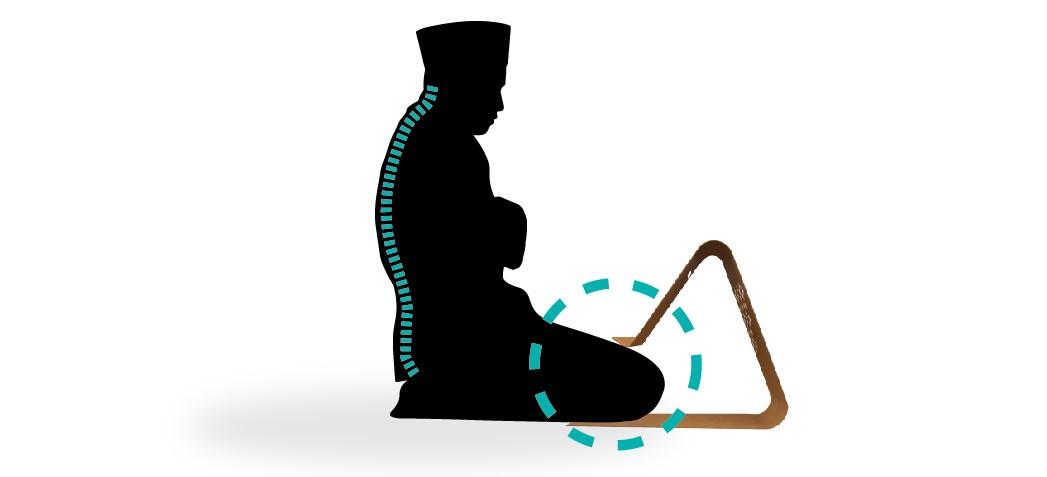 Manufactured Sample Pictures
Prototype 1: Seated Quran Holder & Prayer Movable Partition ( سترة ) 
Image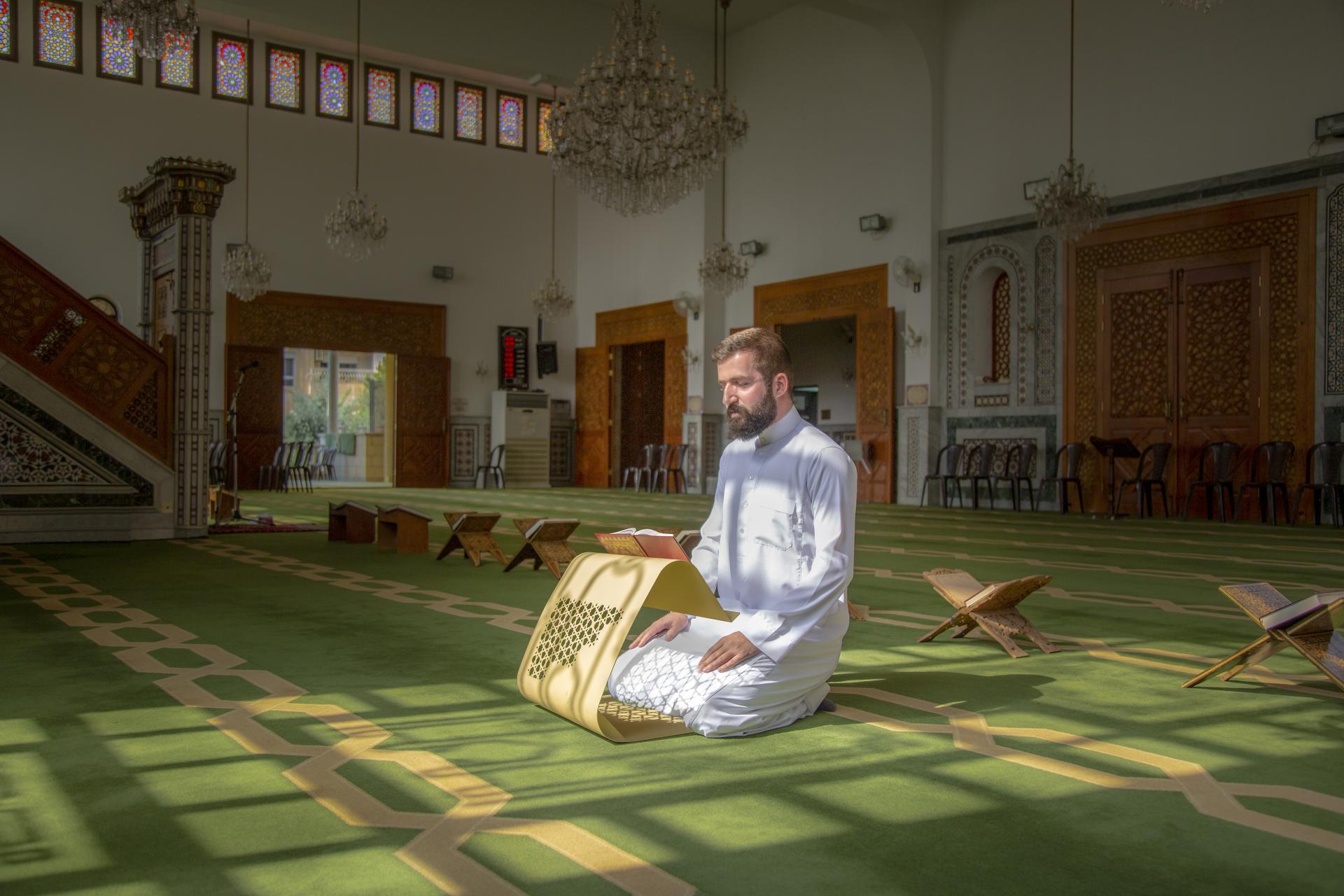 Prototype 2: Standing Imam Quran Holder
Image