International Competition Honorable Mention
News Link: https://bitarconsultants.com/insights/tiny-house-2020-competition-winne…
Project Brief 
During this COVID-19 pandemic, sick people used to be distanced from their families to control the spread of the disease. From here comes the idea of having a complementary tiny house that helps the family home embrace its sick members without physical distancing.
The articulated bus concept was chosen because it is mobile, flexible & temporary, which can give the impression of a transitory state, and a hope that this pandemic is not going to last forever. Using bellows as pivoting joints, this tiny house can easily fit into garages or gardens of any family home in order to create an isolated zone within its boundaries.
This towed house for two people is a flexible solution that provides quarantine essentials, equipped with all the daily life needs. It can be leased to families with corona cases to isolate sick members from the rest while keeping them at home.
The tiny house is divided into 3 parts connected with 2 pivoting joints, in which the furniture and functions are developed to provide the maximum functionality and ease of movement.
Image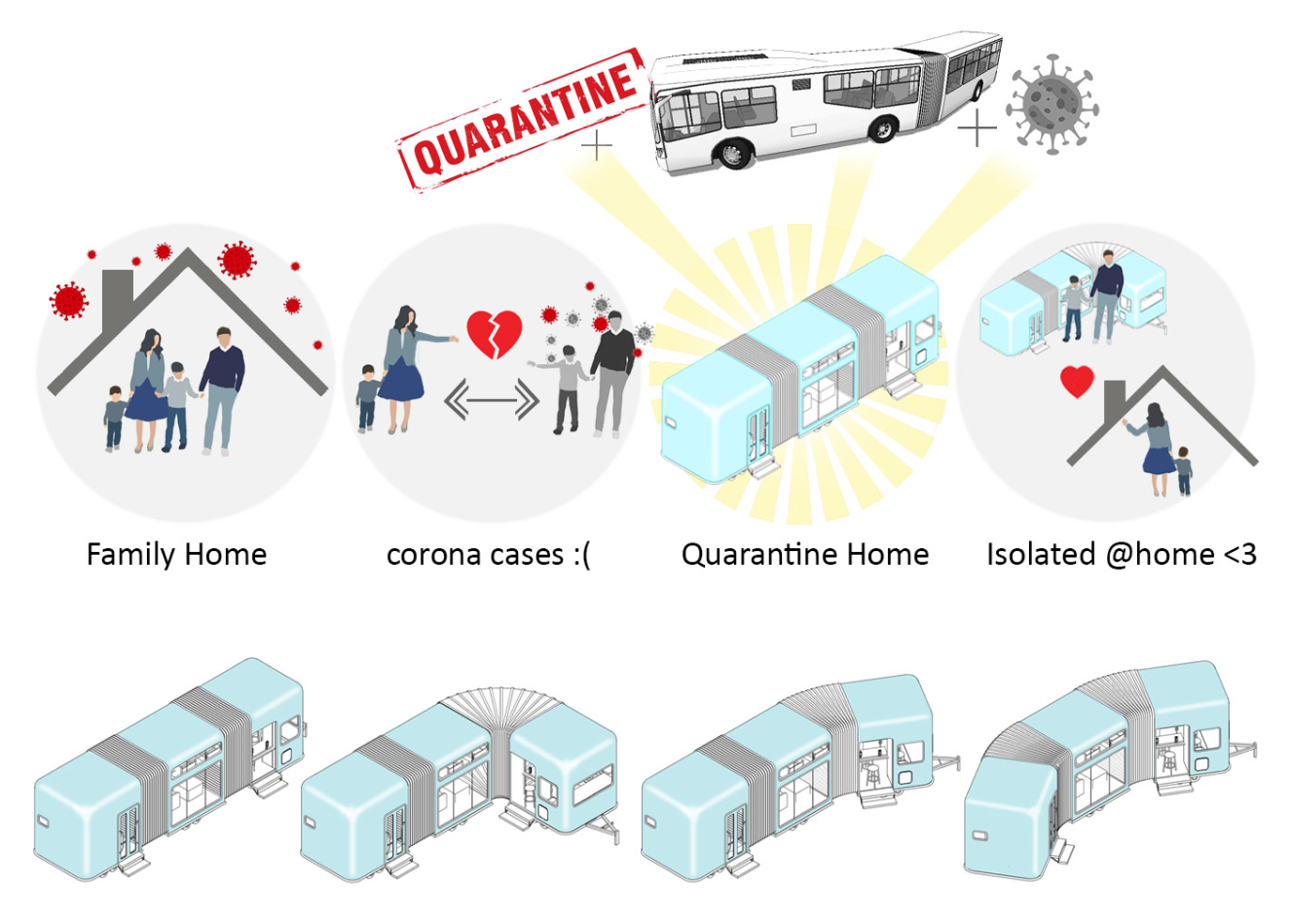 Plan, Section & Elevation 
Image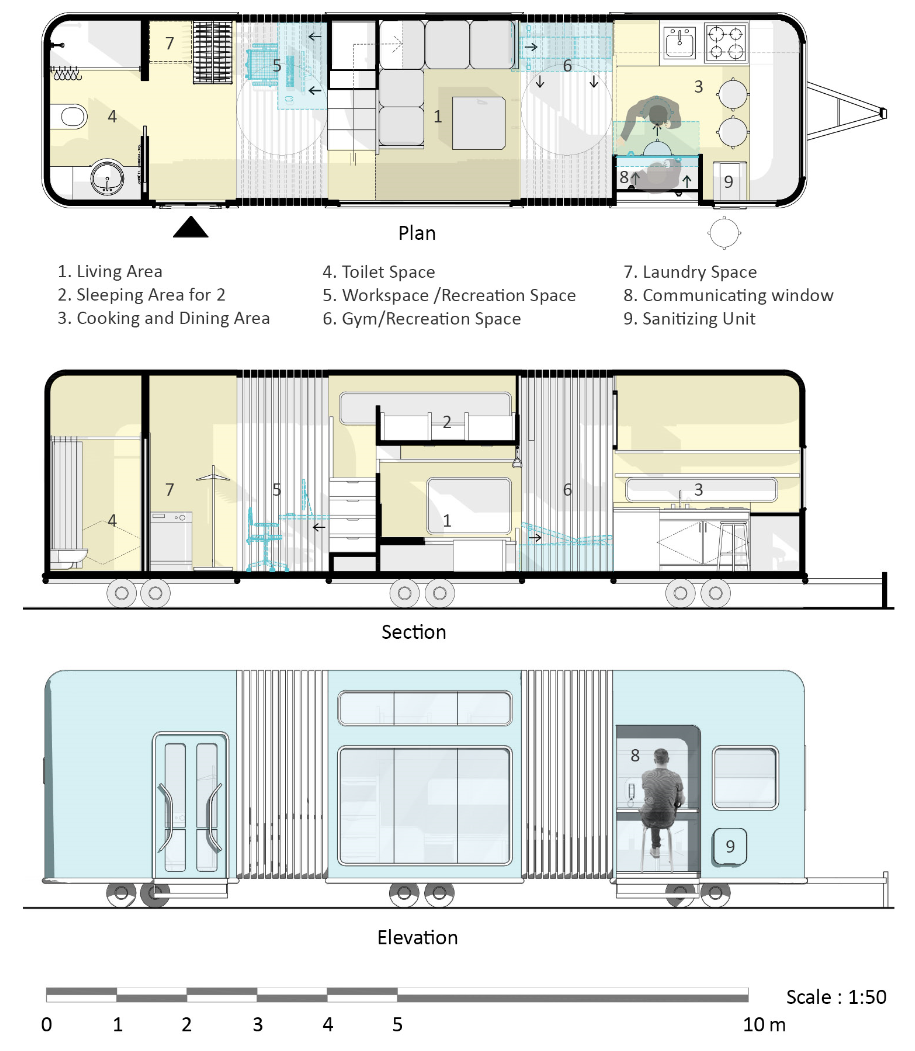 The pivoting joints in this tiny house allow both, the ease of maneuvering at street turnings, and fitting into the surrounding space of houses according to their different layouts. 
Image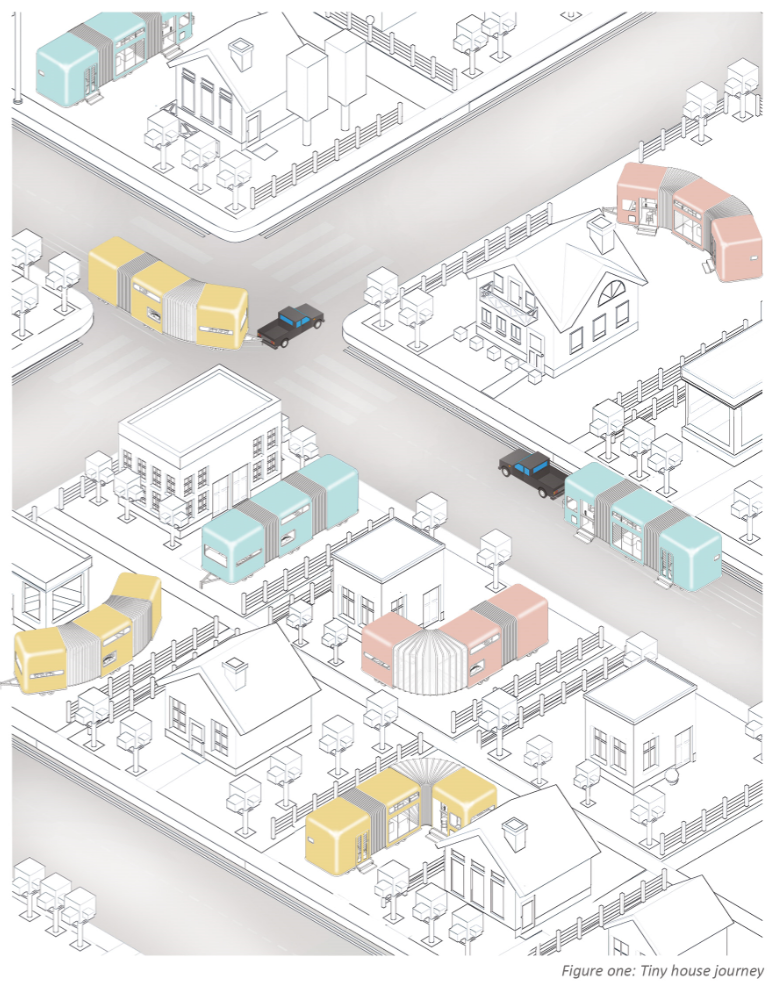 Image